Our Organic Beef is produced from home bred BSE Free Aberdeen Angus X cattle. Calves remain with their mothers until weaning at six months old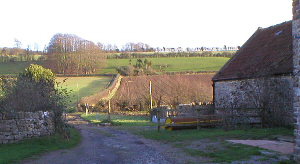 and then live entirely on grass which is fed in the winter as either hay or silage.
We never buy in or feed any concentrates, so all our meat is Grass Fed Beef and Naturally Reared Beef.
and is sold fresh or fresh frozen. We offer a choice of two selection boxes which are excellent value and these can be delivered free within a 10 mile radius, and with orders over £95 .
.All of the produce is organic and as well as selling it direct from the farm,it is also available at Stroud,Thornbnury, Gloucester, Chipping Sodbury and Cirencester Farmers Markets throughout the season.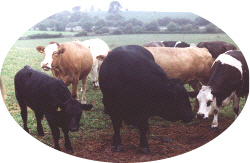 As a family business,we have been growing strawberries for 20 years,firstly on a self pick basis then gradually extending the range of fruit to include raspberries,tayberries,gooseberries,black/red currants, loganberries and plums, most of which can be purchased ready picked to order if required.

We are always pleased to receive your comments and will get back to you if you prefer to make contact by phone.
You will not be disappointed in the quality or quantity of our fruit or our beef and many of our present day customers have been visiting the farm since we first opened 20 years ago.
We look forward to meeting you.